Several studies show that children who learn a second language at an early age develop cognitive abilities, such as increase of skills in problem solving, creativity, and respect to others cultures.
In Santa Clara, we follow a  Spanish international curriculum in which fifty percent of the classes are taught in English and the rest are in Spanish (Catalan unless students are proficient in Spanish). In the case of our kindergarten, English Kinder Barcelona, ​​ninety percent of the classes are taught in English.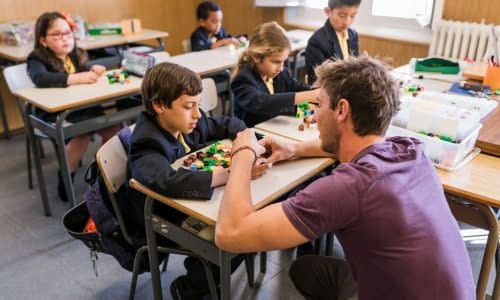 English Kinder practising sport.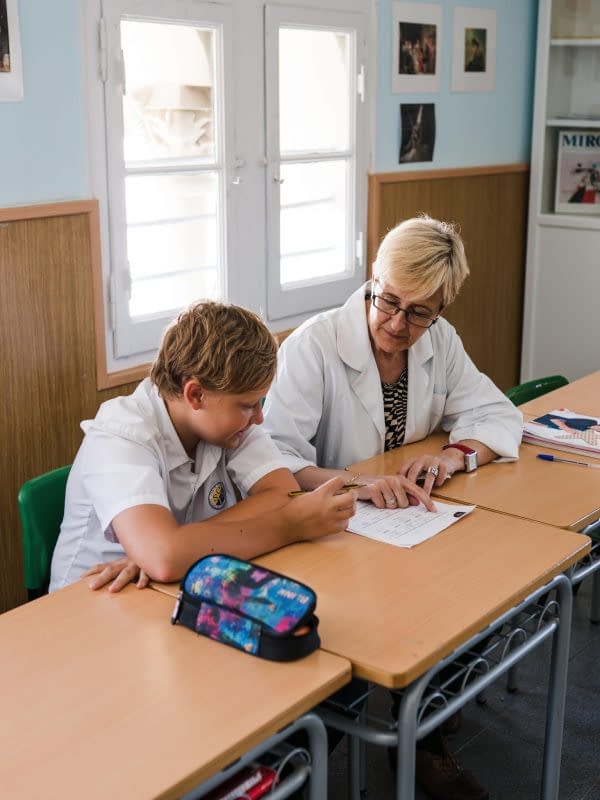 Learning through creativity.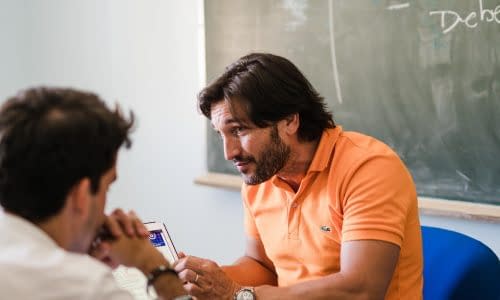 Sport, effort and life values.
There is an international enrichful diversity of students at Santa Clara.  Fifty percent of students are from Barcelona and the rest of them are from different countries around the world. This international experience allows students to adapt to any country or culture.
Our teachers are native and address in the language that they teach. This favors a linguistic immersion in which the students do not translate, but  think in terms of the language they are speaking.